Connect with a Dataforce Partner
Find and connect with a suitable partner, with product and industry expertise, uniquely positioned to help your business at any stage, from enquiry all the way to exponential growth.
Dataforce Partners are well placed to cater for our different clients, ranging from smaller teams, clients that are already well setup and require occasional support, growing teams, as well as teams that are keen to use all our product features and capabilities, and ensure the best configuration of Dataforce ASAP for your business.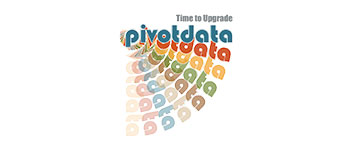 Pivot Data Pty Ltd
• Consulting
• Business Intelligence
• Onboarding
• Training
As a certified ASAP service partner Pivot Data will help you scope, implement, and optimise ASAP so it meshes perfectly with your existing business processes, or new.
We can help with products, price modelling, inventory management, reporting, training and induction. We can also help integrate ASAP with your other cloud-based systems.
Pivot Data can supply a turn-key service or if you prefer, just help with the bit you need.
FREE scoping meeting. Retention, day-rate and project pricing options available.
Visit Pivot Data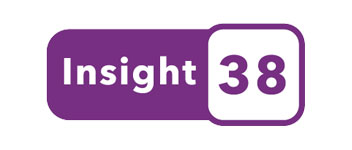 Insight 38 Pty Ltd
• System Integration
• Business Intelligence
Insight38 helps organisations extract value from their data. This can include sourcing data from a variety of systems, creating reports and dashboards, and performing analyses and analytics.
Insight38 was created to bring enterprise grade data capability to small to medium sized organisations.
We intend that our clients feel as though we are part of their own team, by us being accessible, easy to work with and fast to turnaround business requests.
Prospective clients can think of Insight38 as an outsourced Business Intelligence team.
Visit Insight 38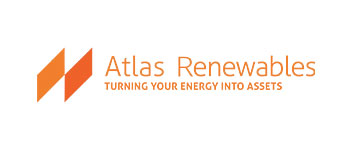 Atlas Renewables Pty Ltd
Atlas Renewables is a service aggregator investing in and partnering with innovative and forward-thinking businesses in the Renewable Energy and Energy Efficiency space.
Atlas Renewables also provide specialist consulting services for businesses looking to participate in the various Federal and State Renewable Energy and Energy Efficiency Schemes and programs.
We have a strong understanding of Quality, Risk, and Environmental management processes, and assist clients in gaining accreditation as scheme participants, particularly under the NSW Energy Saving Scheme and the Victorian Energy Upgrades Program.
Visit Atlas Renewables
Partner Services
Our Partners provide different services, with particular focus on the energy efficiency and renewable industries:
Systems Integration
Services to improve efficiency and get the most out of your existing systems working together - both advisory and implementation, by synchronising your disconnected software or systems, thereby reducing manual workarounds and errors in your data.
Consulting
We understand the challenge of trying to fit different solutions together and addressing your different business challenges, and we are well placed to tailor applications to fit the needs of your business, while better harnessing the power of technologies in your enterprise.
Business Intelligence
Working with you to surface the right data and business insights you need to help you measure performance and make timely data-driven decisions, through reports and dashboards tailored to your needs.
Onboarding
Not only are we there with you as you decide on your data solutions, we are there to help you get set up and understand our products, fully understand the company you're working with, the services you're getting and the people you're teaming up with, and how we'll be moving forward together.
Training
To further ensure that you meet your business objectives, we provide guidance, materials and information you need to be successful with our products and services, whether it's as a new client, team refresher, or for onboarding your new team members.